| | | |
| --- | --- | --- |
| | 65th (2nd Yorkshire North Riding) Regiment of Foot | |
Here are selected extracts from the Drill Book. I will be adding sections as I have time. I hope to include all the drill that a re-enactment group up to the size of a company will need to be proficient. The drill in the attached pages is not the Drill book verbatim, but I have edited it slightly, modernised the formatting and added animated graphics where I can. Eventually I hope to migrate across all the other drill already on this site (Rifle Drill, Company Drill) into this manual.
Click on the Coat of Arms to Enter.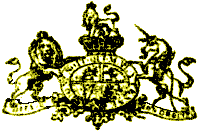 FIELD EXERCISE
1862.
POCKET EDITION
BY AUTHORITY.
Compare with the 1854 manual, courtesy of the 19th Foot Crimean War Group.
Updated 10 August, 2006